Are you looking to hire a children's entertainer for your kid's birthday party? Do you want to ensure that all the kids get the most out of the show? Then you have come to the right place.
You can find many birthday party entertainers in the Bay area. But finding the right entertainer who can make your kid's birthday party a memorable day for everyone is not easy.
In this article, we are going to list a few factors that you need to consider when booking a kids entertainer in the San Francisco Bay area. These tips will help you select the perfect entertainer for your kid's birthday party. So, let's dive right in.
Choose the Right Kids Entertainer with These Tips
Here are the most important things you need to know before picking a children's entertainer:
1. Consider the Kids' Age
When hiring a birthday party entertainer, the first thing you need to consider is the age of your child. You can visit the entertainer's website to find what age range he performs shows for. It will help you know whether or not the show and activities are suitable for the kids who will come to the birthday party. Nevertheless, if the age range is not indicated on the website, you should contact the entertainer directly and ask him what age range his shows are intended for.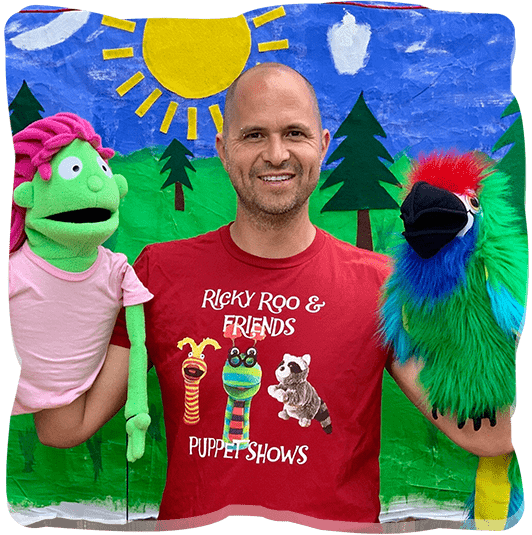 2. Pick an Entertainment Format
You have a lot of different entertainment format options to choose from when it comes to kids' entertainment. However, stand-up shows are the most common show formats that people use for kids' birthday parties. One good example of this is a puppet show. A puppet show will engage both kids and their parents.
3. Check the Experience of the Entertainer
The experience of the entertainer is another important thing to consider when choosing a kids entertainer in the San Francisco Bay area. It's always a good idea to hire an entertainer who has been performing entertainment shows and activities for a long time. This will give you peace of mind. 
4. Go Through the Package Details
You are advised to go through the package details properly before committing to a children's entertainer. It will help you know about all the activities that are included.
5. Read Customer Testimonials
Reading customer testimonials is a must when it comes to selecting a kids entertainer. In most cases, you will find customer reviews and testimonials on the entertainer's website.
Book a Kids Entertainer in the San Francisco Bay Area Now!
So, are you looking for a skilled and experienced kids entertainer in the San Francisco Bay area? Then you can contact Ricky Roo & Friends Entertainment. They perform funny and engaging puppet shows for all kinds of children events. Their shows include age-appropriate jokes, self-built puppet theater stage, funny colorful characters, etc. 
You can find detailed information about their shows and packages on the website – rickyrooandfriends.com. You will also find customer testimonials there. Get in touch with them to know more about their shows and activities.